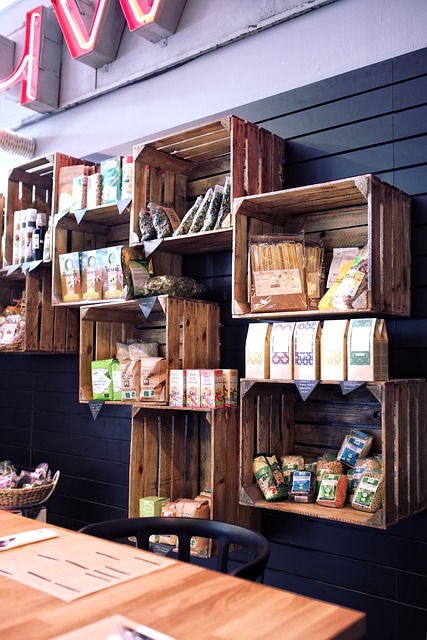 Keeping personal belongings organized in your own space can be challenging enough, but when couples decide to move in together, that is where the real challenge begins. Not only are you dealing with twice the amount of furniture, clothing, kitchenware and accessories, but you are also faced with two distinct personalities and preferences for managing it all.
Congratulations on graduating your relationship to sharing a dwelling, but now the real challenge begins. Forget the "he said" versus "she said" obstacles; moving in together is really about who keeps what, and the negotiation process of combining two lives and keepsakes into one space.
For couples who reside in a smaller space, sometimes the easiest option is to rent additional off-site storage. However in most cities, even the smallest storage space can cost over one hundred dollars, simply to store things that you don't use often. Over the course of a year, the costs add up, and it isn't the most practical solution for most people.
How do you organize your residential living space in a way that allows you access to the things you need, without creating unnecessary (and unsightly) clutter? More importantly, how can you create a system that is easy to keep your home organized with little time or effort? We have researched some great home organization tips from tiny homes and small spaces to inspire you.
Step One: The Purge
The amount of belongings you acquire and keep with you depend wholly on your personality type. Are you the type of person who regularly goes through your storage items and belongings to thin out the items you no longer use or need? Or are you the type of person who routinely saves everything, and can't bear the thought of getting rid of any of it? If you are the latter type, the first step will be the hardest.
For people who find purging belongings more difficult, there is the rule of ten. Take ten minutes in each room to remove ten items that you no longer need or want. When you have to make a quick decision about an item, it makes the process a little easier. You know which belongings have great sentimental value and which do not, and while you are sorting, be sure to place the items into a box for donation to a local charity.
If you have a vehicle, remove the boxes and place them in your car to avoid the temptation of taking items back out. Repeat the process as many times as required to thin out your personal inventory, while feeling good about supporting a local charity with items you no longer want or need.
Step Two: Prioritize by Use and Accessibility
Craft supplies in the kitchen and large pots and pans in the bedroom closet? The next step is to designate a space for each item by use and accessibility needs. To do this, you will need to evaluate each item and ask yourself the following questions:
How often do I use it? Is it needed on a weekly, monthly or only seasonal basis?
Where would I use it when I need it?
How much space does the item require to store?
Once you have decided the most practical room in the home to store your item, consider accessibility and your storage options. For instance, if you have a roasting pan that is only used for large gatherings or during the holiday season, it is prudent to store that kind of item in a high storage area, such as top cabinets or at the back of your pots and pan drawer. If you don't need to get it out that often, you also don't need to see it (or move it) daily, while you access other items you need most frequently.
One of the great tricks keeping things neat and organized is to assign a spot for larger items. Every time you use the item, it should go back into its spot, and other items should not be stored there, even temporarily. A place for everything and everything in its place; a good rule that also saves a lot of time searching for lost things.
Step Three: Storage Solutions
There are all sorts of tools and furnishings that can provide extra storage, even in a small space.  If you have found that storage is a problem, sometimes the best place to start is to shop online for innovative ideas and new storage solutions.
Rethink the way you use plastic hangers, and you can find them to be a practical storage solution for a variety of items. Use plastic hangers to organize accessories like scarves or gloves and mittens. Use clothing pegs to 'pin' items to a hanger and keep gloves, hats, scarves and mittens at eye level. This method is also great for drying things like umbrella's which can also be hung up in a coat closet to avoid mildew. And if you have pets, organize their collars, harnesses and leashes conveniently on one hanger for quick access.
Baskets or boxes with lids are a lifesaver, and can instantly create more storage opportunities while hiding the clutter of smaller items. Consider adding a bookshelf with baskets to your office area to organize paper, pens and even holiday supplies such as wrapping paper, tape, tissue paper and gift bags. If measured correctly a tall bookcase with fitted baskets adds ambience and additional square footage for storage.
Step Four: Inventory Management
To avoid accumulation after an official purge of belongings, some people agree to a "no gain" clause.  Essentially the rule is that for each new item you buy, you must donate a used item you already own.  If you buy a new frying pan, one of the old ones should be recycled or donated to avoid the build-up of new clutter.
Maintaining fewer items is part of designing a personal inventory management system. Part of that system should also include an honest evaluation of sentimentality versus practicality. For instance, if your favorite arm chair is the same one you have had from the College (and it has seen better days) remove it or replace it with a new item.
Books, photos or keepsakes are easier to store if they have significant sentimental value, but holding on to a broken arm chair for "the memories" isn't a good idea. If you find it difficult to part with an old piece of furniture that is taking up too much space, ask friends or family to stage an intervention, and remove it while you are out of the house. It's less painful that way.
For more inspirational ideas, check out "Savvy Storage Solutions for Small Spaces" by Veronica Toney for Better Homes & Garden's Magazine.  If you own your home and are looking to renovate to add more storage to your space, check out "37 Easy Ways to Add Storage to Every Room" from This Old House.
Comments
comments