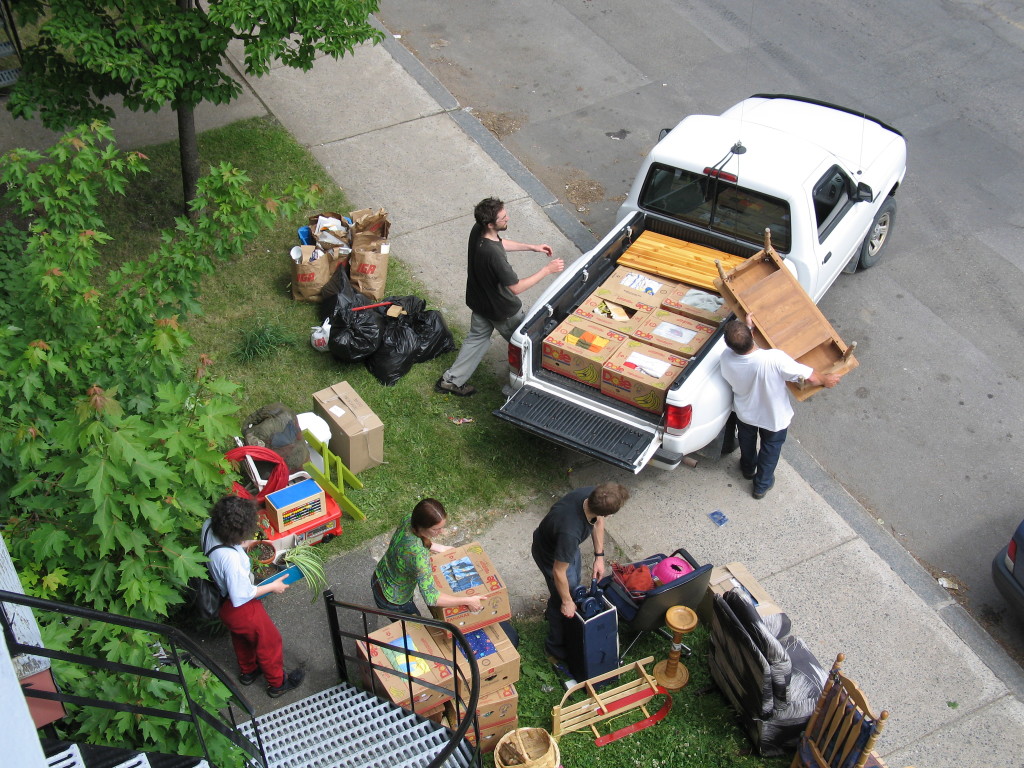 Moving homes can be highly stressful and tiresome. Coupled with the stress of adjusting to a new house, neighborhood and lifestyle is the added stress of organizing all your stuff. Setting up a new home neatly and beautifully will help you settle down better.
A new home brings with it unique challenges. If you are a renter you will not be able to make structural changes or in some cases, even change the color of wall paint. If it is your own brand new home, you will have tons of ideas brimming in your head but of course, you need to be sure of their feasibility before spending on them.
Storage areas are often inadequate or unmarked in new homes. In some cases, the storage spaces are designed in a poor manner making it hard to store stuff.
The key is that you are prepared for the hard work required. You will need to have a plan of action that will help you organize important areas of your house like kitchen, bedrooms, and living area. Here are a few tips for you to tackle organizing your new home effortlessly.
1. Plan Your Abode
A good idea about the layout of your home and knowing how you would like to enjoy it in the best possible way will help you organize better.
It is important that you assess the storage and organizing capacities of your home. If you feel that space is severely limited, it will be better to invest in some quality storage solutions or make minor additions to the already existing arrangements to better accommodate your belongings.
It is essential that you schedule at least a couple of visits to your home-to-be to understand how adequate it is for your needs.
2. Limit Your Possessions
A move also gives you an opportunity to start afresh and make a place for new experiences and belongings.
Take a close look at all your stuff, ranging from knick-knacks in closets to artwork you possess. You will see that many of your belongings are not liked or appreciated by you anymore. Many things are rarely taken out of their storage boxes and few have any utility.
It is hard to look at things you have owned for years or hoarded for reasons sentimental or unknown, in an objective manner. But realize that letting things go is the best way to start new.
Sell, donate, reuse, recycle or trash things that you do not need anymore. The lesser the quantity of things you ship to your new home, the lesser will be your organizing problem. You also get an opportunity to buy new stuff that compliments your new home, and your personality and character.
Investing in a few pieces of classy accessories can spruce up your wardrobe instantly. Get tips on buying the right watch to wear to the office on idealo, and you can start your life in your new home with some style. There is a lot of difference between an art piece you will pick up when you are 24 and one you will prefer 10 years later, so purge what you do not want and keep what you must.
3. Devote Time to Kitchen
The first room you should ideally set up should be the kitchen. This will give you a place to make yourself comfortable, eat something and focus on getting the rest of the house in order.
Also, kitchens take the longest of time to arrange. This is because you need to combine functionality with good looks when organizing your kitchen.
Also, remember that a well-fed teen will be more likely to help with the endless carton boxes than one who is starving.
4. Pack Essentials Separately
The most important thing you need to do when planning a move is to get all your essential stuff packed and labeled separately. You can load them in your car rather than wait for the movers top bring them.
Ready-to-eat meals, packets of cereals, essential utensils, medications, toiletries, torchlight, blankets and pillows are some of the things you need to carry with you. If you have young kids carry their favorite toy, night-time essentials, and extra clothes in order to make the shifting process a bit less stressful.
A coffee-maker also should feature on your list of essentials. Expensive jewelry should be carried in your handbag or purse to avoid a risk of loss or theft.
5. Label Separately for Different Rooms
Ensure you label things according to the rooms you want them to go into.
There are printable labels available online in almost every style imaginable. Get six printed for each box you will have, so that you won't have to turn or tilt any box to see where it goes. Labeling on all sides becomes really helpful when you have stacks of boxes all loaded on top of each other, and finding the labeled side becomes really hard.
Once you have moved all boxes to their respective rooms you will have a more organized clutter to work on. With kitchen and living area first dealt with, you can tackle one room at a time and still have peace and calm knowing that relaxing in front of TV with a hot cup of coffee is possible.
Conclusion
Moving homes can be hectic, but with the right amount of planning you can make it less of a hassle. The earlier you get down to planning the move and getting to know your new neighborhood, the better.
Comments
comments