Packing for winter travel can be tricky. While you can't resist going out in the snow doing all those fun activities like skiing, snow drifting or simply tossing snowballs, staying warm and toasty amid all that chill requires a good deal of fluff around your body. And let's face it, as sweet as winter travel is, winter clothes take an unfairly large amount of space and carrying too much baggage becomes a problem when you are trying to get on a flight. So you need to pack enough to get you through negative degree temperatures and yet, stay light and cozy.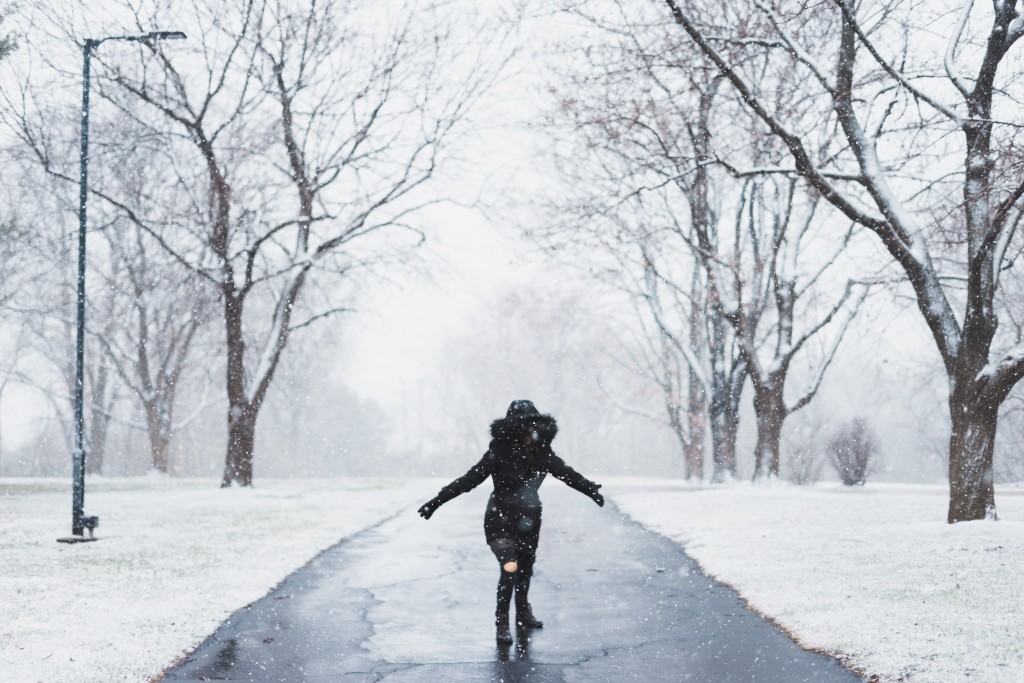 (Photo by Aaron Lee on Unsplash)
Well don't you worry, here are our top winter travel essentials for girls that will do just what they're meant to do – keep you looking great and feeling warm, without taking too much room in your backpack or bulking you up:
1. A Hat
You just have to protect your head and ears from the cold and the chilly winds, and so you absolutely need to wear a hat. But you already knew that, didn't you? As a kid, your mom wouldn't let you leave the house without it. Well, she was right, you need to keep that head warm and more so when you'll be skiing down white slopes.
A warm and wooly, cozy hat is just the right thing to not only keep your head and ears warm but to get into the true snow spirit. Seriously, your snowcation pictures aren't nearly complete until you have a cutesy fuzzy hat on. So pack that hat.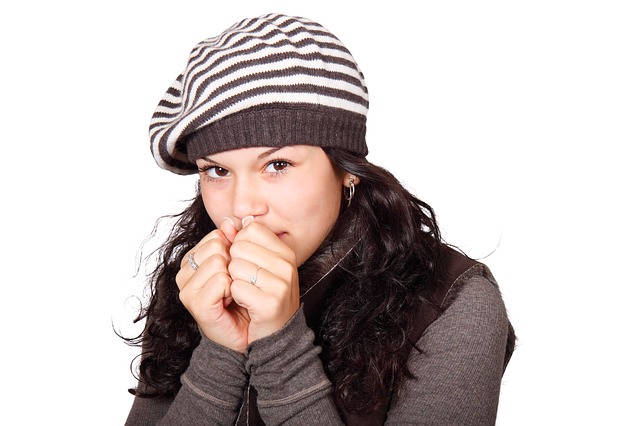 2. Gloves
Fingers are one of the first things to get chilly. So you need a really good pair of gloves to keep your hands warm. Now choosing the right gloves for your trip is important. Simple woolen gloves are cheap and easily available, but it so often happens that snow melts through and you end up with wet gloves that are better off than on. If these are the ones you want, keep an extra pair handy.
Waterproof skiing gloves are great, but can get a tad bulky when you are just strolling around the hillside clicking pictures, but they are the right choice when you are doing activities like, well, skiing, and other outdoor sports.
Double layered fleece lined woolen gloves are a good choice between the two. The fleece lining keeps your hands warm and toasty while protecting you from melting snow for longer.
You'll probably be taking a lot of pictures on your smartphone, even texting sometimes, so you might want to pick gloves that are touchscreen compatible.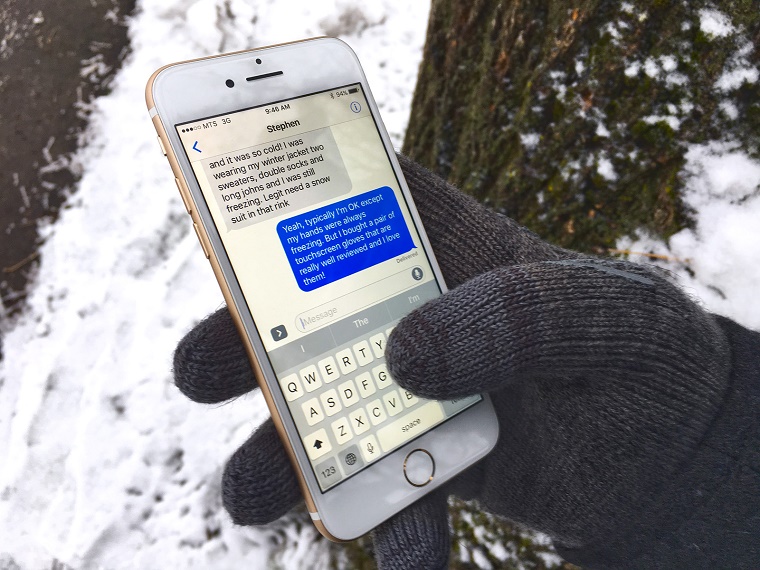 3. Warm Base Layers
You need to wear protective innerwear and basic layers that keep your core warm. These layers must be lightweight, and versatile enough to go with everything you wear on the outside. To begin with, pick up a pair of silk underwear. Yes, they look thin as a veil but they trap body heat and keep you warm while adding practically no bulk. Then comes a quality supportive bra and a cami or tank top. You can pick a simple one that adds a layer for extra warmth and can be used later in the trip when you get to warmer areas.
Pick a thin, long sleeve shirt as an extra layer before your sweater comes on. If you have the money, invest in a merino wool shirt that gives unbeatable warmth whilst being light and sleek.
4. Sweaters
Choose one, two or three versatile sweaters depending on the duration of your trip. Hoodies and turtlenecks are a good idea and be sure to choose ones that can be mixed and matched, and easily go with anything.
5. Leg Warmers
Under your pants or jeans, you are going to need good quality leg warmers, the kind that ballerinas wear so they don't pull a muscle. These are an absolute essential on your cold trips to keep your muscles from getting stiff and cold. Use good ones and not the ones bought from the dollar store.
6. Thermal Socks
Freezing feet can ruin a trip for you, so stock up on a few good pairs of thermal socks. For a trip to seriously cold places, you are going to need some seriously thick knitted socks and sometimes, you may even have to double them up with another thin pair to keep your feet snug.
7. A Winter Jacket
You are going to need a seriously warm winter jacket. Big, thick furry ones that go well below your kneecaps would be great. You will need more than just the designer ones, you will need a jacket that is thick enough to be a barrier against the cold winds as well as keeps you warm inside.
If you are about to go down for some serious sporting action though, a knee length jacket might be a bit much. You are going to need a tighter, snugger waist length jacket that has layers and a wind-cheating exterior.
No matter what kind of jacket you buy, pick one that protects your neck and head, probably a hoodie.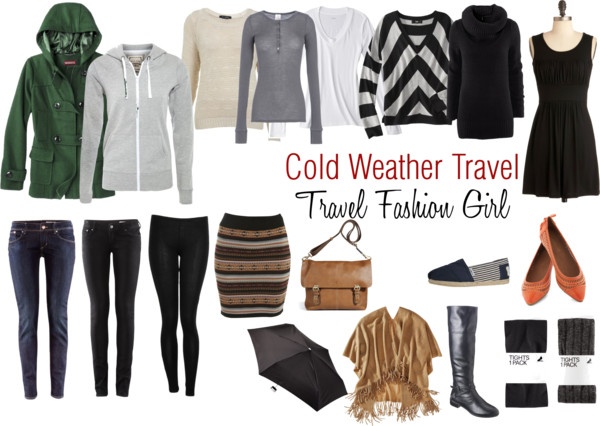 8. Boots
Oh yes, the boots – what girl doesn't love her boots? But when you are thinking of the extreme cold and walking through snow and ice, you are going to need heavy duty winter boots. Your ordinary rubber soled shoes, even of the better quality, will make your feet cold after being in snow for a certain time. Invest in a pair of quality snow boots and they will last you a lifetime of winter vacations.
9. A Scarf
A good scarf can double up as many things. It can be used as a makeshift light blanket or be used as a shrug, wrap or shawl. For other times, just having a bright colorful scarf around your neck can not only keep you super warm but also make you look great in those Instagram pictures.
Wrapping Up
So the next time you step out on a winter vacation, you don't have to worry about packing too large a trunk or looking drab in the snow. The above fashion essentials will ensure you look absolutely stunning and stay warm and toasty even in sub-zero temperatures. What are your favorite winter travel essentials? Do share with us.
(Featured Image Credits: pexels)
Comments
comments