It ain't a hen party if it doesn't involve some naughty games. If there is one thing almost as exciting as your wedding day, that would be a hen party.  You can't deny how eagerly your pals would be waiting for a fun ladies night filled with quirky things!  
The best hen party will leave your guests with a smile on their face.  It leaves a memorable mark in their hearts. But it can be tricky to organize the unforgettable hen party of a lifetime, so we are here to guide you through some of the must-haves hen party props.
Choosing the right theme and decor:
This is the foundation of your party. Pick a colour scheme of your choice and a theme.  If you are unsure, try asking your friends what theme they would prefer. This will give you a general idea to proceed.  If you feel conflicted, you can mix and match few themes to please your guests.
You can choose from a range of themes: vintage, nature, strip club, anime, girly and so on.  For example, these paper-based fluffy pom poms, they bring the cute, girly vibe to your party.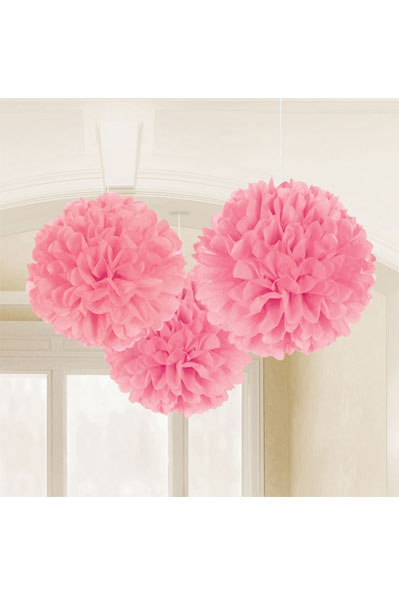 Costumes:
Theycan vary from modest to sexy or somewhere in between, maybe cute?  Choose a fun costume, that you and your friends love. We suggest this adorable bunny costume.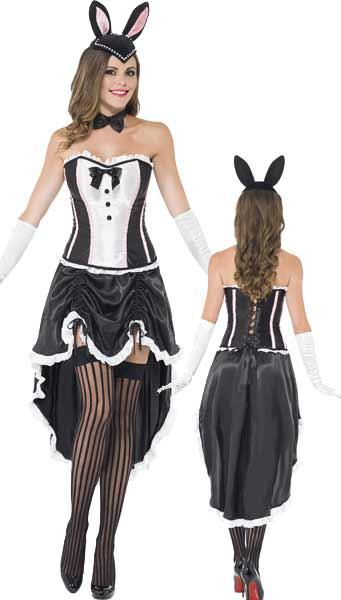 Willy strings:
Try willy silly strings and see your party explode with laughter! 
Photo props:
There is nothing more exciting than trying various props.  Say cheese with these exciting photo props, these are available in various designs.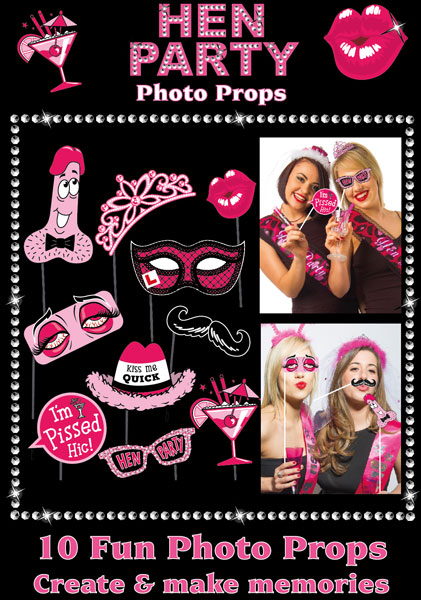 Headbands:
Who doesn't love some quirky headbands? These babies can make any party exciting.  Your guest will love these, they will have fun headbanging!  Try these with matching sashes. You can also keep them after the party as a memory of fun times with your friends.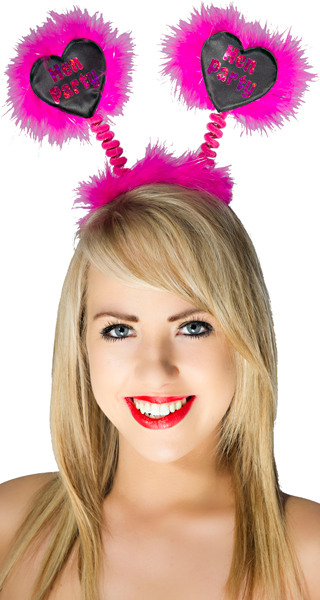 Willy Straws:
Once you are stylin' and profilin', it's time for some drinks!  Willy straws will surely quench your thir
Inflatable willy:
This 35cm giant inflatable willy will have all of your friends ready to blow!  Your guests will laugh in amazement watching this thing grow bigger and bigger!
Shot glass willy necklace:
With all the drinking you'll be doing, you'll need a place to hold your shots.  Try this willy shot glass necklace to hold your "hard" liquor.
Truth or dare cards:
This is another perfect way to bring some fun to your hen party.  Get all your guests involved in a game of truth and dare. This set comes with 24 cards with interesting ideas, such as "whoever draws this card, removes an article of clothing".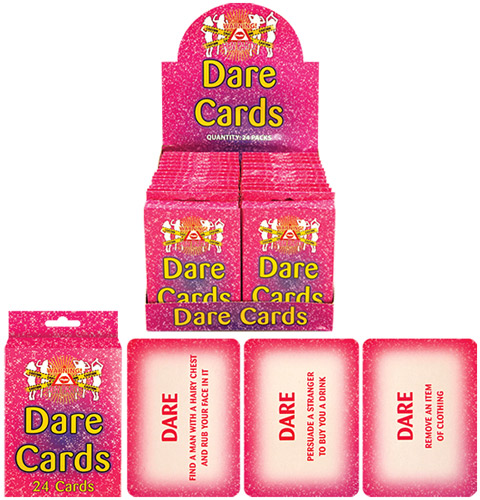 Pin the Junk on the hunk:
This is like pin the tail on the donkey for adults.  This is one game you can't miss at your hen party.  Get blindfolded and try this with various junks to match with the hunk poster, this game will surely bring excitement at the party:
Have fun!  
Comments
comments