The Fashionista (aka Candice) would love to work with you.
Would you like to advertise on Fashionably Organized? There are many different advertising options to choose from. For more information please go to the Advertising Page.
PR Friendly Services:
– Product Reviews – There is no charge for reviews, however, in order to do a review the product/service must be provided to Candice. The product will not be returned, unless agreed upon. All review posts are written with all honesty based on Candice's opinion, however, no negative opinions will be posted.
– Giveaways – administrative fee may apply
– Sponsored posts (all sponsored posts are nofollow) – $100 for 2 links within the post, 250 words, 1 twitter post & 1 Facebook page post
–  Additional Text Links – $10 each
*Please note that all paid links will be "nofollow" in accordance with Google's Webmaster Guidelines.
ALL OF THE ABOVE WILL FOLLOW FTC GUIDELINES. For more information please see the Disclosure Policy.
***********************************************
Need personal shopping help, look no further, the Fashionista is here to help.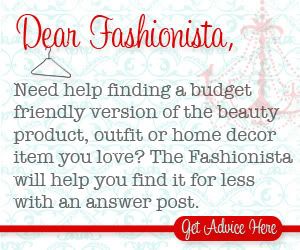 Candice would love to work with you to elevate your brand, by handling all of your Social Media needs. Let's talk about what you need, and come up with a plan that works with your brand.
A Media Kit is available upon request.
There are many other options so please feel free to contact Candice any time.
Please contact Candice via contact page or e-mail me at [email protected]
Please see the disclosure policy for the legal nitty gritty.
Are you interested in having your brand featured by Candice at a conference of 5,000+ bloggers?

Fashionably Organized is seeking Sponsorship for BlogHer '13.

Please inquire about different options for sponsorship.
  *********************************
Want to learn how to build your Social Media presence? Does your brand need Social Media representation? Are you in need of Virtual Assistance for your on-line business? Do you need help managing your site?

If so go to CB Media Solutions for the ultimate in professional business and representation solutions.